Providing Security with Experience and Vigilance
LaSalle Corrections is very proud of our personnel's depth of corrections experience. Security operations are supervised by senior management and wardens who often each have decades worth of direct and distinguished experience managing correctional facilities for local, state, and federal law enforcement agencies. Many of them have also been accredited trainers of a variety of security and safety functions. Our facility staffs undergo training to equip them with the knowledge and skills to properly maintain a secure inmate environment. Additionally, the facilities utilize security measures such as razor fencing and video surveillance to compliment our security personnel. Qualified staff directly supervise inmates and the facilities through diligent monitoring of housing units, count checks, inmate transfers, substance testing, and incident reporting.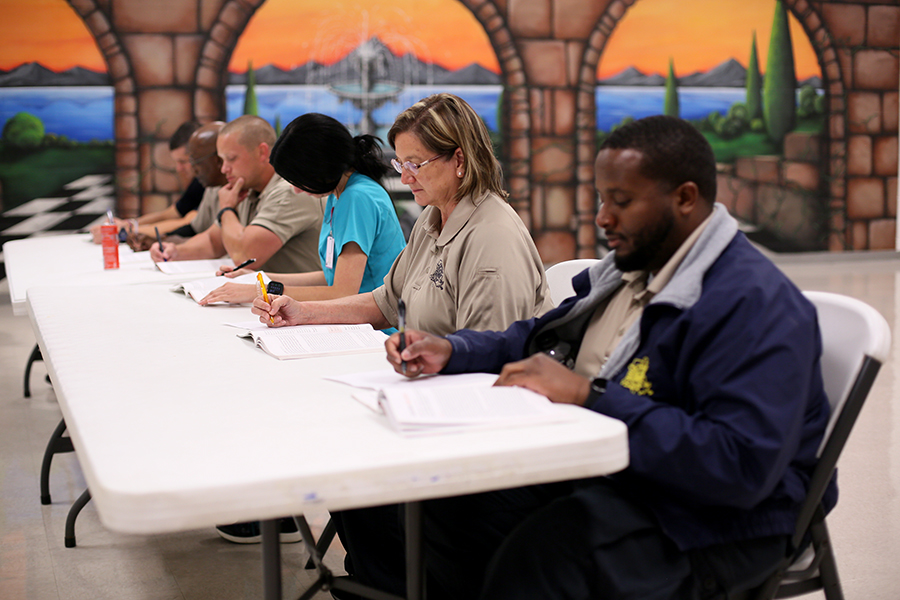 Professional, quality, and cost-effective medical care can be a challenge in the corrections industry environment. LaSalle Corrections' managed facilities and healthcare personnel provide the critical resources to treat the diversity of medical needs of inmates in a secure setting. We employ and contract with experienced physicians, nurses, and other medical professionals to provide care tailored for inmates. Our staff understands the importance of maintaining proper documentation of medical records that is critical for effective treatments. Constant and clear communication with inmates and amongst the staff are essential for an efficient healthcare delivery system. Managing costs and monitoring effective medical care can be daunting, but LaSalle can help you successfully provide inmate healthcare.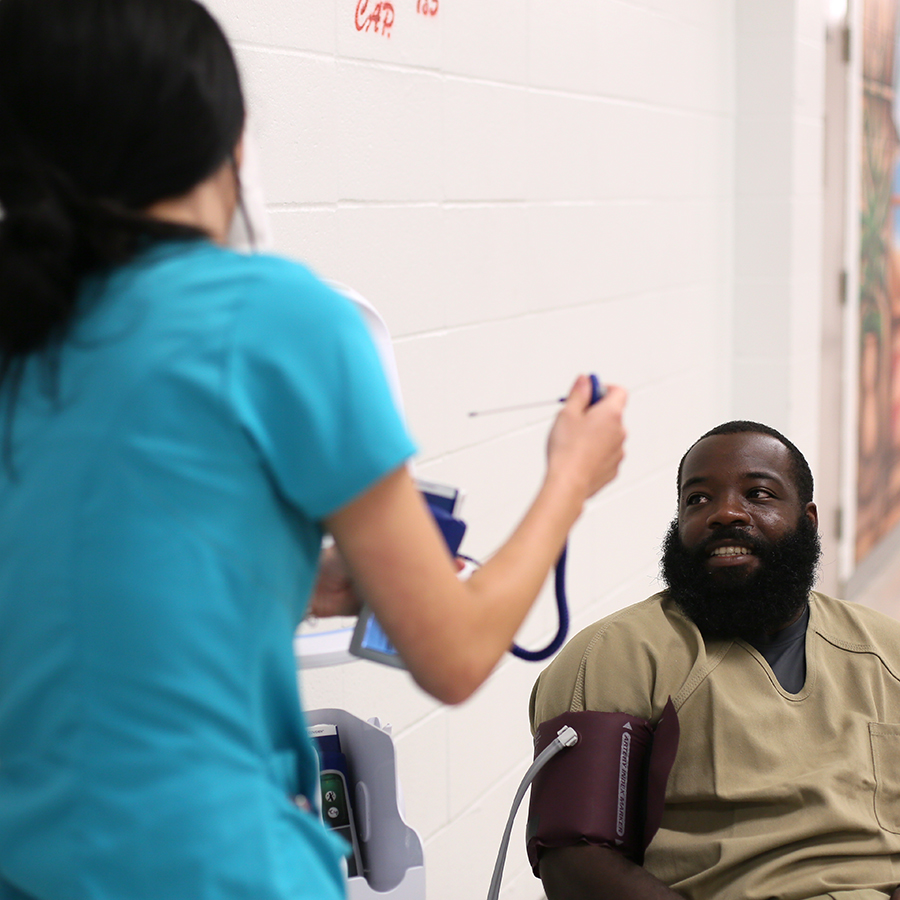 The Prison Rape Elimination ACT (PREA)
LaSalle Corrections has established a zero tolerance policy towards all forms of Sexual Abuse and Sexual Harassment in all its facilities.  When a LaSalle operational subsidiary, business or program falls within the scope of the Prison Rape Elimination (PREA) and the DOJ National Standards To Prevent, Detect, and Respond To Prison Rape (Final Rule, dated, June 2012) or Subpart A of the Department of Homeland Security Standards to Prevent, Detect and Respond to Sexual Abuse and Assault in Confinement Facilities (79 Fed. Reg. 13100 dated March 7, 2014), LaSalle will comply with these regulations as required.
It is the responsibility of every LaSalle employee to immediately report any information passed through them by an inmate, staff, third party, or anonymously regarding sexual abuse and assault whether the allegation is against staff, another inmate, a volunteer, contractor, etc. This will include any verbal or written reports of retaliation by other inmates or staff for reporting sexual abuse and sexual harassment, as well as staff neglect or violation of responsibilities that may have contributed to such incidents. LaSalle staff will promptly document any verbal reports of sexual harassment, touching, or other sexual act, even if the allegation may have occurred at another facility. Aside from reporting this information to a designated supervisor or official, LaSalle staff does not share information related to a sexual abuse report other than to the extent necessary, as specified in agency policy, for treatment, investigation or security and management positions.
Reporting Allegations of Sexual Harassment 
To make an allegation of inmate-on-inmate or staff-on-inmate sexual abuse or sexual harassment, please contact the LaSalle Corrections Prison Rape Elimination Act (PREA) coordinator or assistant PREA coordinator via email. LaSalle will ensure an administrative investigation for all allegations of sexual harassment will be addressed immediately upon notification. Sexual assault or abuse of inmates/detainees by other inmates/detainees or by employees, contractors, or volunteers is prohibited and subject to criminal sanctions.
Reporting Allegations of Sexual Abuse
Anyone can report an allegation or suspected incident of sexual abuse or sexual harassment; including inmates, staff, or third parties. This can include allegations that may have occurred at another correctional facility. At all LaSalle facilities, there are multiple options to file a report; including, but not limited to:
Contact the National Sexual Assault Hotline at 1-800-656-4673.
Send a letter to the Warden of the facility, report to any staff member either verbally or in writing or they may call the PREA hotline numbers or LaSalle PREA contacts: Mr. Chris Bell or Mr. Brian Rodeen
Questions or inquiries can be forwarded to the Warden or the below contact. LaSalle PREA Coordinator contact:
Mr. Chris Bell or Mr. Brian Rodeen: prea@lasallecorrections.com
Investigations
All allegations of sexual conduct shall be promptly, thoroughly, and objectively investigated. Upon the conclusion of the investigation, each allegation will be classified as Substantiated, Unsubstantiated, or Unfounded. Allegations of Sexual Abuse will be referred to the appropriate law enforcement agency for investigation and potential prosecution.
Any act that occurs within the facility that is a violation of state law shall be reported to the County Sheriff's Office for investigation by Sheriff's Office investigators.
Per agreement with the County Sheriff, any criminal act committed inside the facility, or while inmates/detainees are in the custody of staff, shall be investigated by the County Sheriff's Office Criminal Investigation Division; all cases will be pursuant to the filing of appropriate charges if warranted by said action.
All Facility Investigators have received specialized training regarding how to conduct investigations of sexual abuse in the correctional setting. Criminal allegations are generally referred via agreement to Local Law Enforcement Agencies or Investigating bodies under the authority of the Contracting Agency.